Eofy Sale
This end of financial year, you could get a new chair, mousepad or laptop. Or, you could get something that can save lives! Many businesses choose to buy defibrillators for the end of financial year. If everyone had access to one within 3 minutes, cardiac arrest survival rates could rise from less than 10 percent to between 70-80 percent. So this EOFY, why not save lives!

Catalogue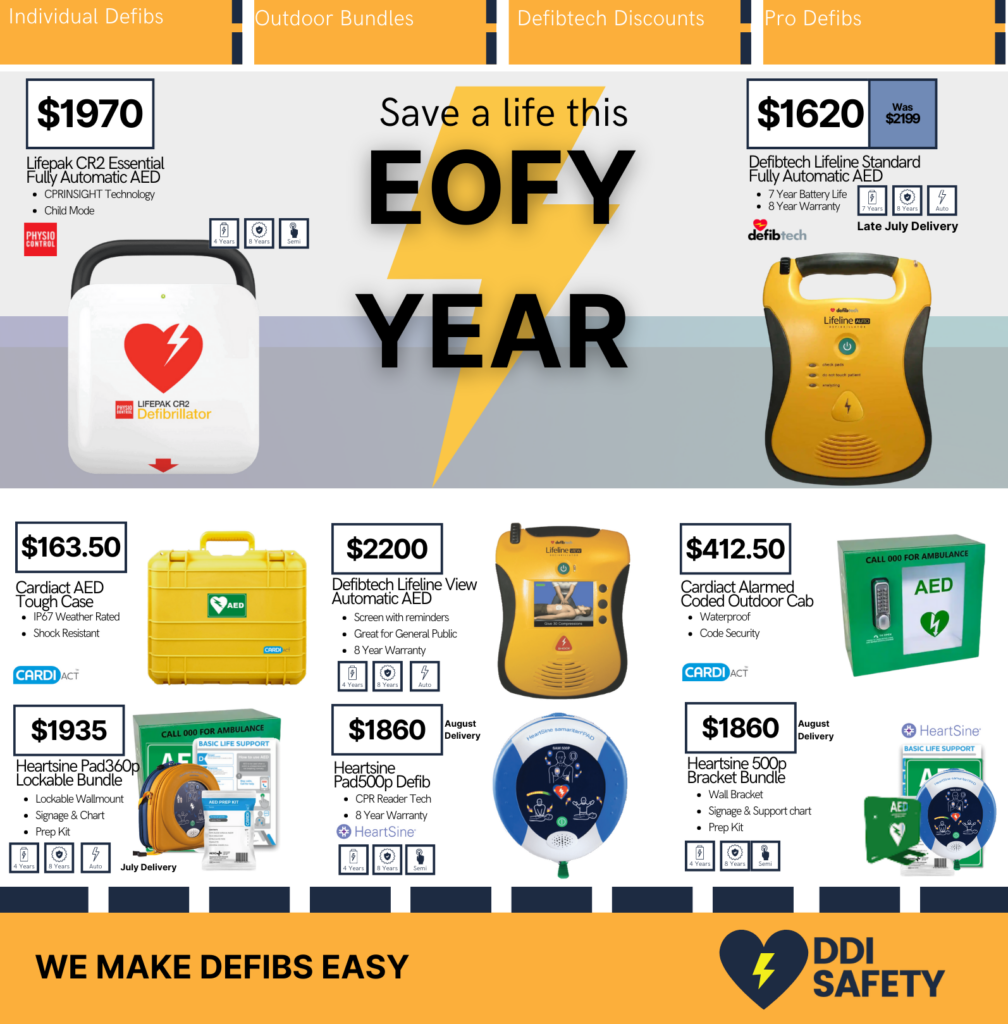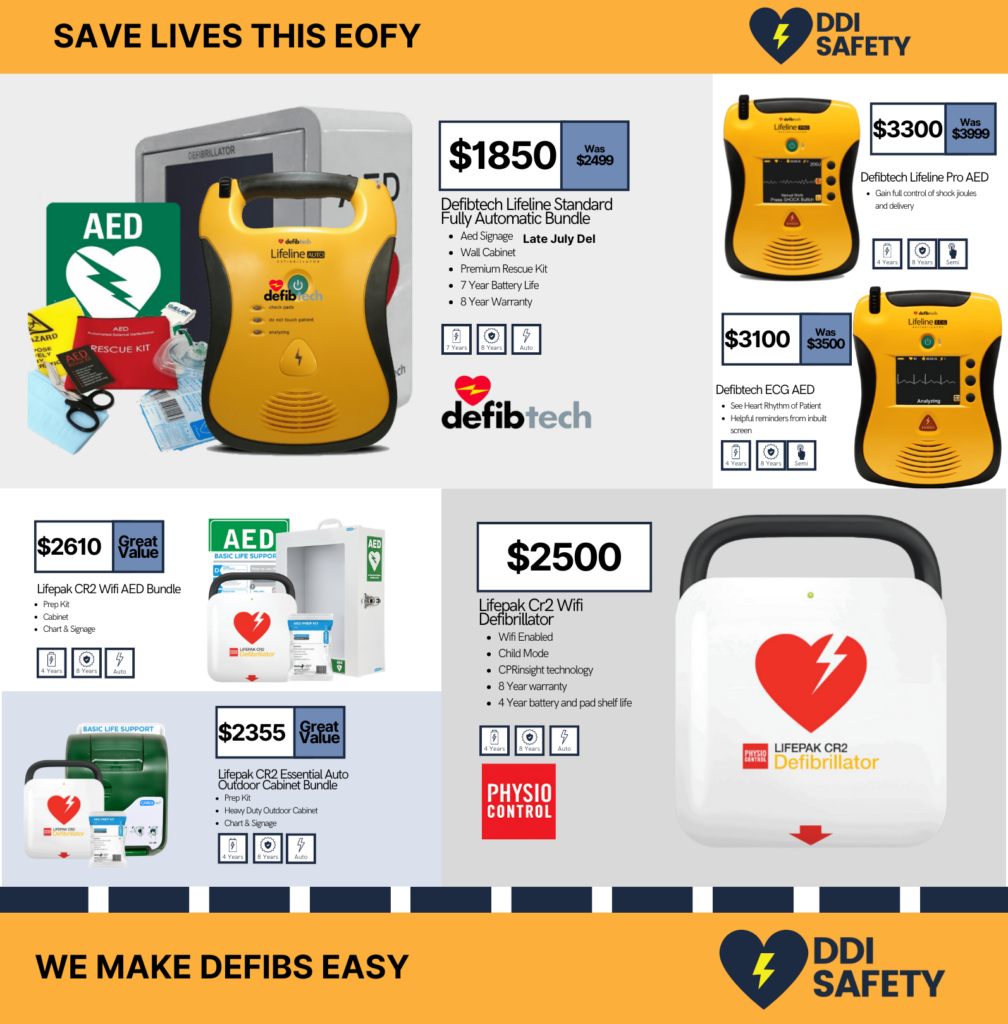 Sale Items
Don't Know What Defib to Get?
We've made a handy recommendation tool to help.