Individual Defibrillators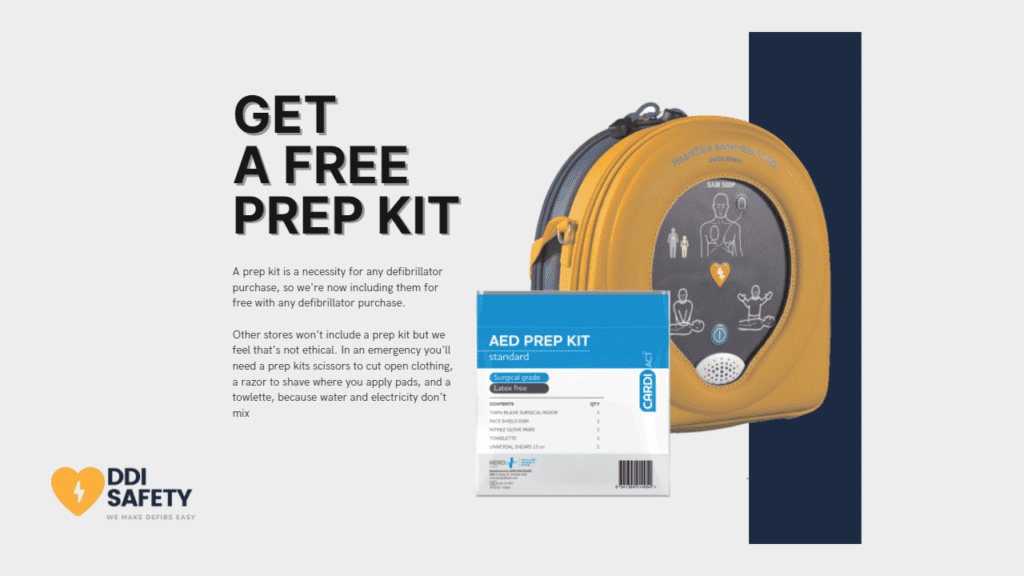 At DDI Safety, we want to make defibrillators easy!
If you aren't sure what the right defibrillator is for you, answer a few simple questions here  and we can recommend the right one for you.
Don't pay extra to save someone's life, we are now including a free prep kit with each defibrillator purchase. Our kit includes scissors to make it easy to remove clothing to apply defibrillator pads in a hurry. A shaving razor because defibrillator pads don't always do so well with hairy chests. A CPR faceshield to help you stay protected when giving CPR rescue breaths and a towlette to help dry someone off.