Confused by Defibrillators?
We've made this helpful tool to help you pick!
Want to know more?
We want to make Defibrillators easier to understand. Watch our video, or read 2022's ultimate guide to Defibrillators to learn more about these lifesaving devices and how you can find the right one for your use.
Free Prep Kit included with all Defibs
Why buy from
DDI Safety?
✓ Amazing Prices Everyday
✓ Reputable Brands
✓ A team that knows and loves first aid
✓ Secure Payment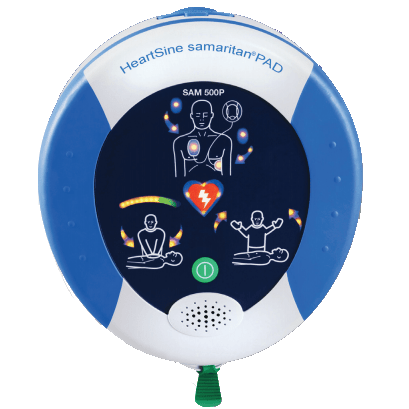 What's the Difference?
All Defibrillators have the same basic function, shocking to restore a normal heart rhythm. However, they have a variety of different features that can make a big difference!
Reader Technology
One of the best features is reader technology. 70% of CPR given by professionals is not as good as it should be. We can expect it to be even more challenging for a first aider thrust into an emergency situation. READER TECHNOLOGY is the solution to poor CPR. It tells first aiders to "Push Harder" or "Push Faster" so that the CPR is the best it can be. At the moment, reader technology is exclusively available on our Heartsine 500p Defibrillator.
Child Mode
In some scenarios, it is likely that children under 8 or 25kgs may need to be resuscitated, for instance at primary schools or child care centers. Lifepak Defibrillators have a built-in child mode that delivers an age-appropriate shock. Heartsine Defibrillators have an optional paediatric pad-pak designed for children. It contains pads and batteries suitable for children under 8 and can be easily inserted into our Heartsine 350/360/500 models.
Automatic Vs Semi-automatic
When a patient's heart needs to be shocked:
Semi-Automatic defibrillators read out a warning to stand clear and then ask you to press a button to deliver a shock to the patient's heart.
Automatic Defibrillators verbally warn you to stand clear and then automatically apply the shock.
Wifi Defibrillators
Some Defibrillator models can connect via WI-FI and send you an alert if the machine has been used or needs the pads and batteries replaced. Our LIFEPAK CR2 Wifi models come with this feature inbuilt. You can add an optional wifi gateway to our Heartsine Defibrillators to provide this feature..